taking a break from drawing dudes at my gesture class. BEEN GETTING SO STIFFFF
Posted 2 weeks ago — 13 notes
pokekitty gijinkas—and one lillipup who belongs to kosumikku. old drawings that I finally colored up and finished WOO HOO!!! The top two were done like…since…last year…..GO ME
Posted 1 month ago — 18 notes
Fans React to Green Lantern the Animated Series Finale

SPOILER WARNING: do not watch if you have not watched the finale episode of GLTAS, "Dark Matter"

This was filmed at Moore's Deli in Burbank, California

All will be well.

I see Boeun (first pic with the bright red dress) and Taejin inside (wearing a red sweater) 

I keep laughing at Gian Carlos' commentary in the end sjdfhxcv

oh oh ohhhhh I wish I was there umu
YES…yes I am in this FFFF, this was such a great meet-up ;_____; so great but also heartbreaking ahhh. Everyone who worked on that show was so nice and fantastic. I'll never forget a series like GLTAS. This is what makes me want to be an animator.
Posted 2 months ago — 476 notes
COMMISSION OF JULIET FOR BOEUN!! and my oc karlos too.
why are they wearing such obnoxiously colored clothing…?? i .. i dont know..
I….I JUST….


…….
……………….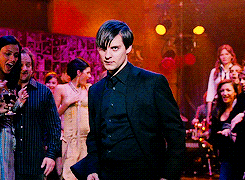 I LOVE IT.
Posted 2 months ago — 23 notes
ahhh haven't been productive with digital art in so long. have a doodle
Posted 2 months ago — 16 notes
Boeun's original character Juliet

Colored commission is open but its kinda pricey 
GO COMMISSION THIS ART BEAAASSSSTTTT!!!! I LOVE how this came out ahhhh!! Look at how gorgeous that is! The colors pop like candyyyy. She's great at patterns too. HNNnngggg simply put she's good at everything..

Posted 2 months ago — 18 notes
goin' out on a date

MUCH TO A CERTAIN OPPA'S CHAGRIN…..

Posted 3 months ago — 9 notes
I'm in need of money so commissions are open.

For those who are interested pls contact me through this email

issabymo@gmail.com
ya'll know what's up. support my homie, issa!! super cheap commissions but super quality!!!!
Posted 3 months ago — 229 notes
We just got to band together okay, no matter what we can't give up.

Links you need to go to like right now:
PLS LETS HELP OUT… Green Lantern is really close to my heart right now

IF WE CAN…SOMEHOW SAVE IT, IT'LL BE WORTH IT C'MON


WE CAN BE THE AYA TO ITS RAZER…………………….weeps into abyss
ortherazertoitsayaseeingasitsgettingdestroyedNOOOOOO
Posted 3 months ago — 594 notes
I love these 2 so much. GO READ SAGA EVERYONE
HNNNNNNNnnngggg YES YESSSS, more The Will and The Stalk please. OTP, MAN, OTP!!


ALL THE CHARACTERS ARE PRETTY AWESOME IN SAGA!!! EVERYONE SHOULD READ IT PLS….
Posted 4 months ago — 90 notes